You can bring any fluorescent tubes, cfls or led lights to us for recycling as well as almost any electrical equipment – all for free. We can also collect them for a small charge.
Tech Recycle have won the 'Going Green' award at the Surrey Business Awards for the second consecutive year – Thanks to all the team for keeping up the good work!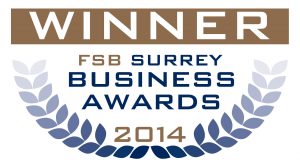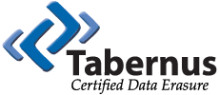 We're pleased to announce that we have partnered with Tabernus to ensure we exceed almost every international data wiping standard including the Communications Electronics Security Group (CESG) Commercial Product Assurance (CPA), NATO CONFIDENTIAL, NATO RESTRICTED, NATO SECRET and COSMIC TOP SECRET, Defence INFOSEC Product Co-Operation Group UK (DIPCOG) and exceeding standards provided by the USA Department of Defense.
We now offer a premium data destruction service for just £6 per disk
Thouroughly enjoyed watching our team play on Saturday – only one major injury – get well soon Joe!!
Tech Recycle are proud to announce that we have partnered with Sweeep Kuusakoski to process any WEEE that isn't not suitable for reuse or refurbishment.

Sweeep Kuusakoski is one of the UK's leading dedicated WEEE processing facilities. They are committed to providing efficient solutions for safe and responsible recycling of waste electrical & electronic equipment in line with the WEEE directive and with the minimum impact on our environment.
Watch the video below to see exactly what happens to your waste electrical equipment that is not suitable for reuse
In addition to 4 vans and our HGV for larger collections we have added a Sinclair C5 to the Tech Recycle fleet
 Official winners of the FSB business awards – Thanks to all the team for making it possible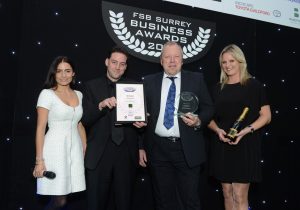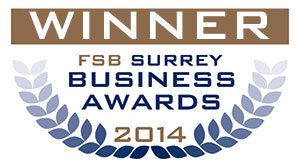 We are proud to announce that we are winners of the Surrey Business Awards 'going green' category – thanks to the hardworking team at Tech Recycle and the FSB.
We are pleased to announce that we have renewed our membership of The Organisation for Responsible Businesses (ORB).
We recognize that the way we run our business has an impact on everything around us including the environment, our employees and our customers.
Corporate Social Responsibility (CSR) is the continuing commitment by business to behave ethically and contribute to economic development while improving the quality of life of the workforce and their families as well as of the local community and society at large
We take our CSR very seroiusly, and believe it should be at the very heart of how our business operates.
We're giving 10% off all network installations due to an overstock of enterprise hardware, so if you know anyone that could benefit from a full network install or rebuild (more info here) let us know.